Web Training Cards?
So, I've been doing a little copywriting for Tam over at Inspirationail and when she told me she was headed to PubCon in London I decided I couldn't let her go empty handed.
Somehow we came up with the idea of Internet business playing cards…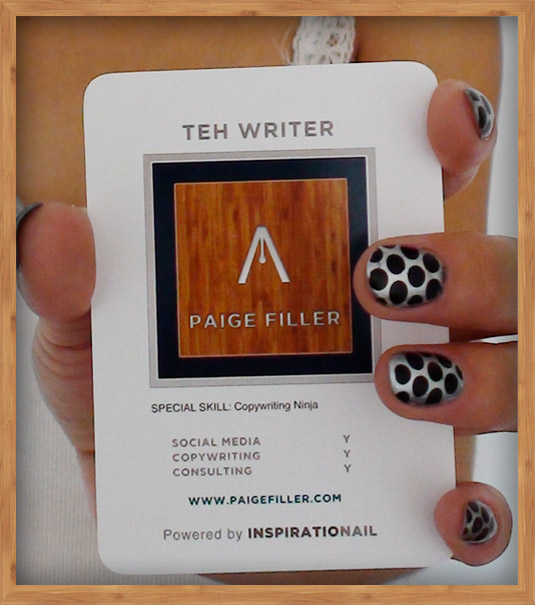 Nailin' It
Here's the Paige Filler card, and If you want to see the rest of the deck you can find them over at Inspirationail.
Missed Out?
There are only about 100 in circulation (and 200 printed) so if you didn't get one then you missed out on the best bussiness cards ever! according to a Mr Javier Moral.

Pubcon London?
As for PubCon? Tam said most of the people were cool and helpful, allowing her to learn a lot. Although those knocking her size should be careful. 😀
If you are interested in attending the next Pubcon, be sure to read & leave a comment on Marketing Pilgrim's SEM contest for a chance to win an all access pass.
Oh, and keep an eye on Inspirationail, there is some fantastic and fun viral stuff coming in the future. Lets just say it won't be your usual crapbait.